TINAVI Was Reported by the Special Issue of Nature "Spotlight on Medical Robotics in China"!

2020 - 06 - 30 14 : 29
Nature is one of the earliest scientific journals in the world and also one of the most authoritative and renowned academic periodicals worldwide.
TINAVI, an orthopedic robotics leader in China, and its independently developed product TiRobot® Orthopedic Robotic System were recently reported in the special issue of Nature "Spotlight on Medical robotics in China".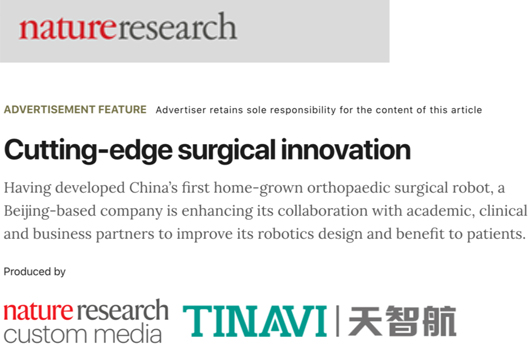 Having brought to market China's first home-grown orthopaedic surgical robot, TINAVI is a forerunner in medical robotics industry. Working on orthopaedic surgical robots for 15 years, we have built partnerships with more than 80 hospitals, providing them smart, precise surgical solutions. Aiming to be an innovator and leader in orthopaedic robotics, we expect to deliver more and smarter orthopaedic solutions for the domestic and global markets.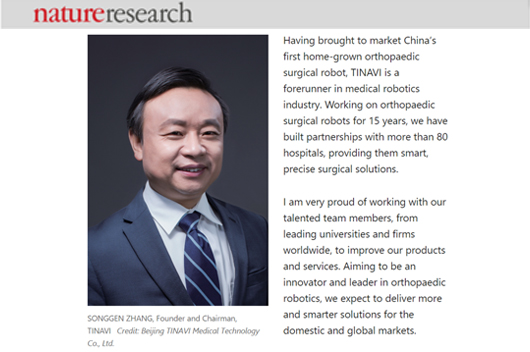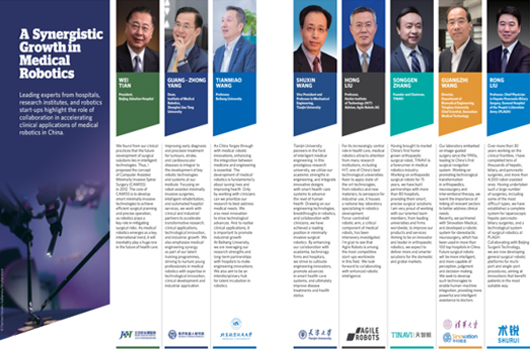 Nature pointed out that, China has an average of 20 million bone injury cases annually, with almost four out of five requiring surgical treatment. These injuries usually involve complicated structures, deep inside the body. Traditional bone surgeries typically demand a high degree of steady surgical experience, as well as force control and a clear view of the injured bones. Deep incisions and high radiation exposure may elevate surgical risks. TINAVI aims to provide minimally invasive orthopaedic solutions to solve these difficulties.


Founded in 2005, TINAVI has been specializing in R&D and production of navigating and positioning robots for orthopedic surgeries, and is the sole orthopedic robots manufacturer in China with NMPA certification. In 2019, TINAVI and Johnson & Johnson Medical signed a strategic business and R&D agreement.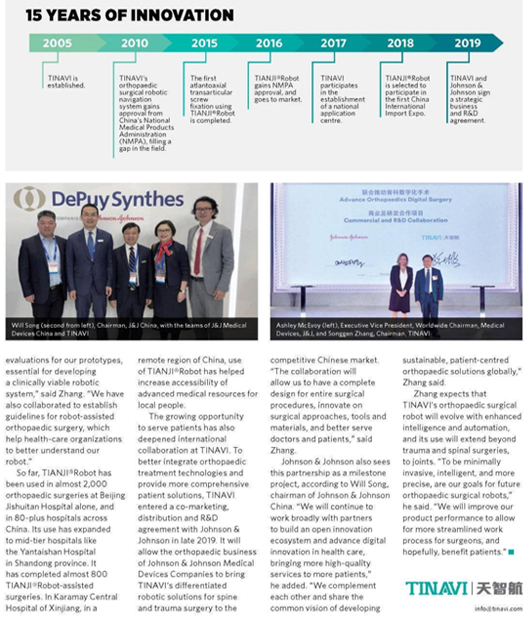 TiRobot® Orthopedic Robotic System, independently developed by TINAVI, is able to conduct surgeries on limbs, pelvis, and whole spinal segments from neck, chest, waist to sacrum, making breakthroughs in key technologies, including multi-mode image registration, real-time patient tracking, and automatic path compensation. The clinical accuracy of surgeries assisted by TiRobot® Orthopedic Robotic System can reach 1 mm, so the system can help reduce bleeding and minimize incision in surgeries.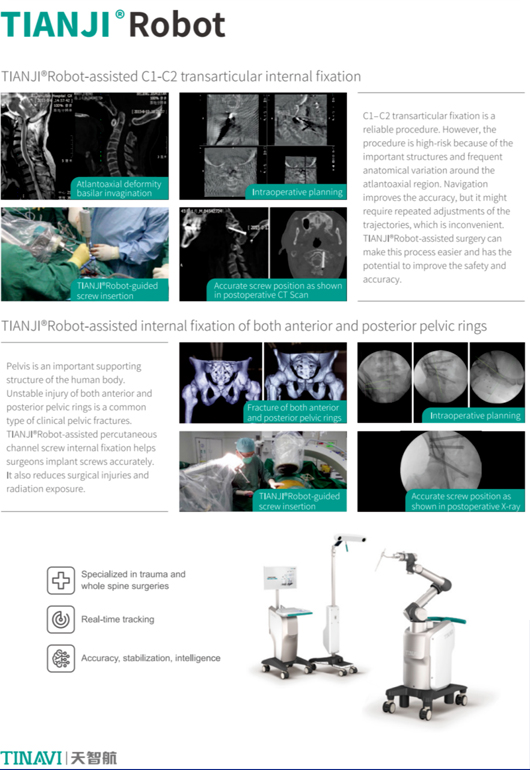 TINAVI, adhering to the spirit of independent innovation, will further its exploration in orthopedic surgical robot field, and is committed to creating an ecosystem and open platform for surgical robots and leading the industry's stride.
Home page: http:http://www.nature.com/collections/medical-robotics-in-china-spotlight
Expectations: https:https://www.nature.com/articles/d42473-020-00258-x
About TINAVI:https://www.nature.com/articles/d42473-020-00262-1
About TiRobot®:https://www.nature.com/articles/d42473-020-00261-2