Good News|TINAVI Listed STAR Market!

2020 - 07 - 07 11 : 56
On July 7, 2020, TINAVI Medical Technologies Co., Ltd. ("TINAVI ") was listed on the Science & Technology Innovation Board of Shanghai Stock Exchange (Code: 688277), marking its formal entry into the capital market.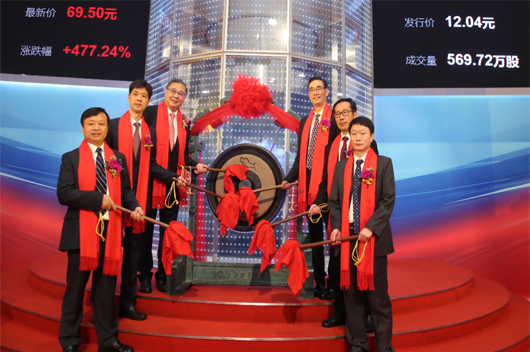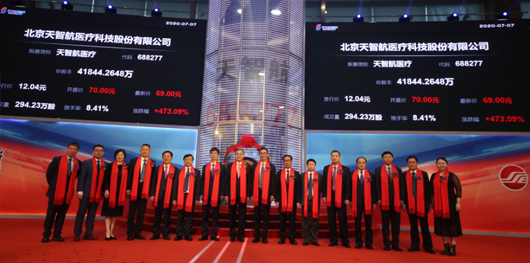 As a pioneer on medical surgical robots in China, TINAVI has been exploring the clinical needs of orthopedics since its establishment for 15 years. Adhering to original research, it integrates the innovation spirit into each link of technical research, product development and manufacturing.

TINAVI is the first product standard maker for medical robots in China, holding the first NMPA (formerly CFDA) registration certificate of medical robots. Its TiRobot® Orthopedic Robotic System is unique across the world in performing traumatic orthopedics and whole spinal segments surgeries, which achieves a leap for Chinese medical robots from backwardness to a leading position. Clinical physicians apply TiRobot® Orthopedic Robotic System to innovate plentiful approaches for robot-assisted orthopedic surgeries that benefit numerous patients. TINAVI was also involved in the IEC standard formulation of surgical robots on behalf of Chinese enterprises for the first time, providing China's solutions for promoting the development of medical surgical robots. What's past is prologue. It is TINAVI's mission to manufacture world-class products and grow into a leading international firm. Thanks to the capital market, TINAVI will continue to develop and popularize technologies for intelligent orthopedic surgery, empower the physicians in success, and benefit the massive patients. As well, TINAVI plans to boost China's high-end medical equipment to be independent and controllable, follow the strategy of Healthy China, and strive to be an international leader of medical robots in this great era.