TiRobot®
TiRobot® Orthopaedic Robotic System can help surgeons precisely position surgical instruments or implants during orthopedic surgeries for spine and trauma with its robotic arm. The system is compatible to 2D and 3D modes.
With the aid of an orthopedic guide and the unique intelligent algorithm for calculating screw trajectory, the robotic arm can precisely move to the planned position and provide surgeons accurate and stable trajectory. Surgeons can precisely design and place the internal implant according to surgical plan.
TiRobot find a new way to make regular surgery precise and minimally invasive, complex surgery standardized, critical operation intelligent, medical resources equally distributed, which has significant clinical advantages. The bright future of intelligent orthopedics is coming.
Clinical Cases
(Up to December 2020)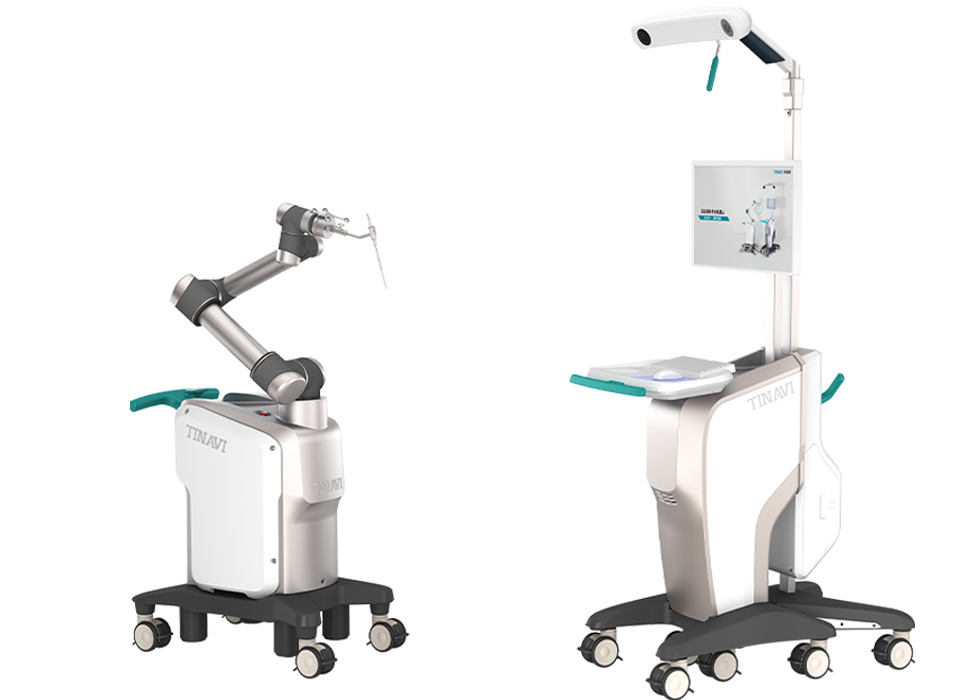 TINAVI has been focusing on the field of orthopedics over 15 years, and has always been committed to providing more possibilities for the development of precision and intelligent orthopedics by integrating innovation into every process from design, research and manufacture with the spirit of persevering original research.




As the pioneer of medical robots in China, TINAVI has obtained more than 100 patents, more than 20 national and provincial key scientific research projects, and is the supporting organization of National & Local Joint Engineering Research Center for Medical Robots. TINAVI has its own postdoctoral scientific research workstation, and is a member of National Robotics Standardization General Working Group of China, a deputy-director level member company of the Medical Robot Branch of the Chinese Society of Biomedical Engineering, deputy-director level member company of the Beijing Intelligent Robot Industry Alliance, and director level member company of the Zhongguancun Medical Device Industry Alliance.

Learn More
05
Collaborative Hospital
Collaborative Hospital
TINAVI has established the collaborative innovation model of "Industry, University, Research and Medicine" in collaboration with Beijing Jishuitan Hospital, Beihang University and other units. Through more than ten years, we have developed orthopedic surgical robots with completely independent intellectual property rights, providing precise solutions for clinical surgeries.