TINAVI Entered Commercial and R&D Partnership with Johnson & Johnson Medical

2019 - 10 - 25 13 : 41
Founded in 2005, TINAVI Medical Technologies Co., Ltd. ("TINAVI") has been focusing on the R&D, production and clinical application of orthopedic surgical robots. By continuous efforts in internal and external innovation, it addresses the demands of clinical customers, and provides physicians with smart and standardized comprehensive surgical solutions. Johnson & Johnson Medical ("J&J") is a global leader in healthcare, who pays constant attention to meaningful innovation and investment to enhance healthcare quality.
On October 23, TINAVI and J&J concluded an agreement on joint R&D, cooperative marketing and distribution in Beijing. It is expect that, through this cooperation, TINAVI's surgical robots, in conjunction with J&J's orthopedic implants, can deliver superior solutions of digital surgical treatment to Chinese patients and even the world, and jointly facilitate the evolution of global digital surgeries.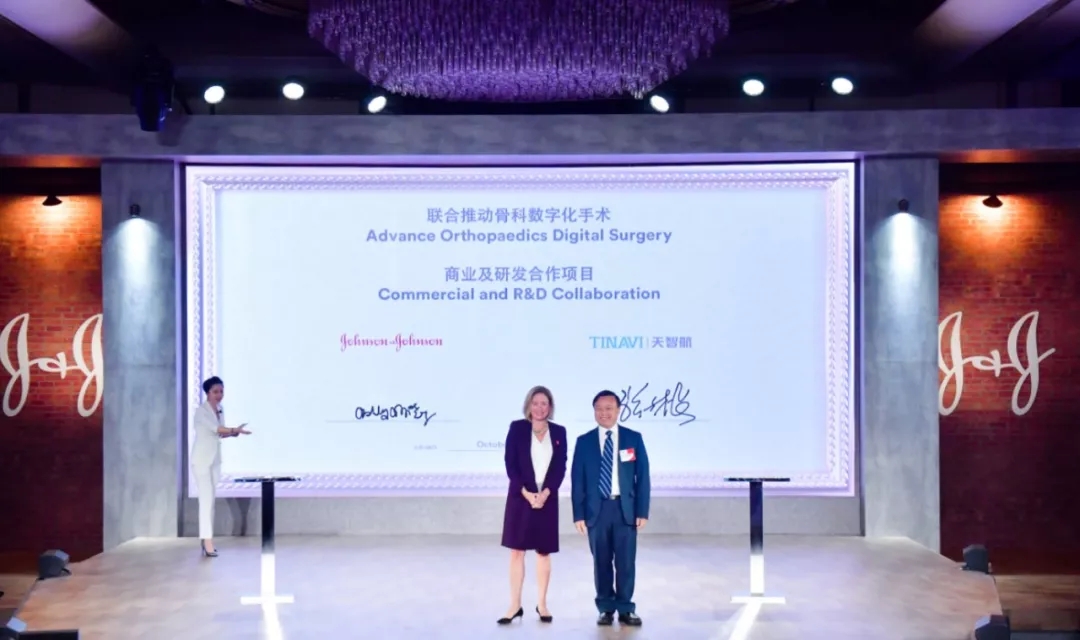 ▲
Mr. Zhang Songgen, Chairman of Beijing TINAVI Medical Technologies Co., Ltd.
Ms. Ashley McEvoy, Global President of Johnson & Johnson Medical