Viper PrimeTM&TiRobot was officially put into market

2022 - 01 - 21 10 : 03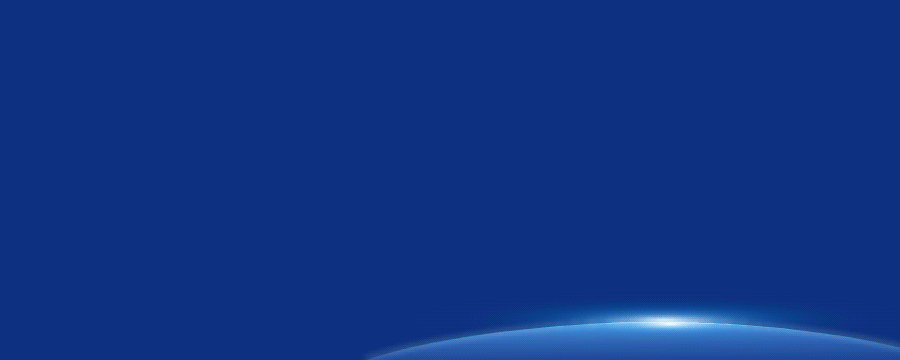 Beyond Robot, Smart Partner
Recently, a brand new integrated surgical treatment called Viper PrimeTM&TiRobot has been officially listed and put into use. This new product was jointly developed by JNJ (Johnson & Johnson) and TINAVI, a leading enterprise of orthopedic robots in China. This innovative product has successfully integrated TiRobot and Viper PrimeTM, a world-renowned advanced minimally invasive implant system of JNJ and has advantages in full vision, one-step screw placement, high efficiency and convenience. It will provide surgeons with efficient and intelligent services and benefit more patients with spinal diseases.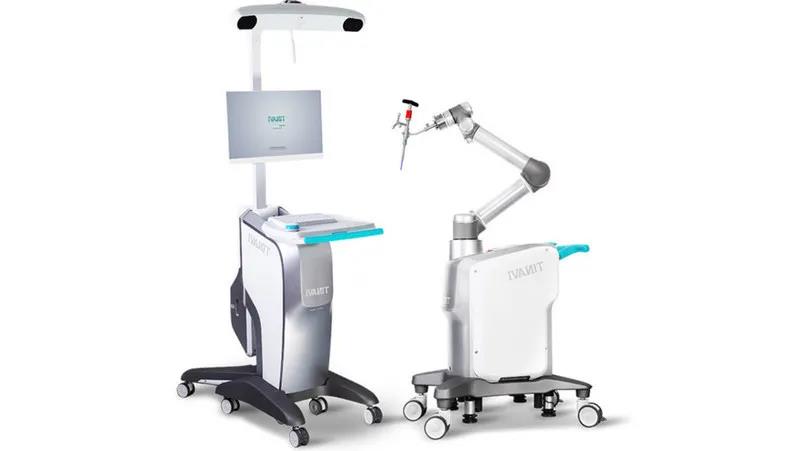 ▲ New Viper PrimeTM Integrated Surgical Treatment with TiRobot
As an innovative solution with implant system and digital robots, the optical tracking system of Viper PrimeTM&TiRobot is able to monitor slight movement of patients in real time and assist the robotic arm to locate exactly and work stably and ensures that surgeons place screw more precisely. Meanwhile, its visual navigation system can track the implant throughout its journey in this way to reduce radiation on doctors.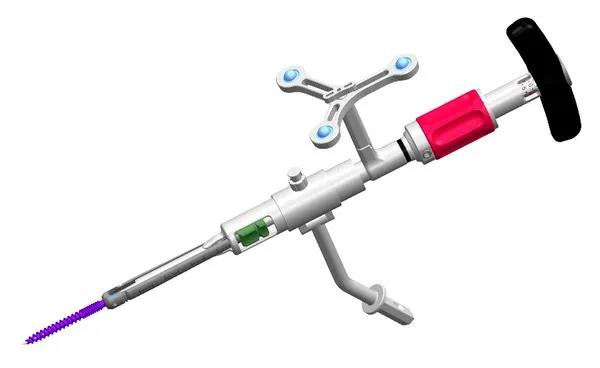 ▲ Viper PrimeTM, a Minimally Invasive Implant System
The successful launch of this innovative product is a breakthrough jointly achieved by TINAVI and JNJ. In October 2019, TINAVI officially signed an agreement with JNJ on business and research in order to make full use of the comprehensive strength of TINAVI in intelligent orthopedic robots and the professional competence and resources superiority of JNJ and accelerate the integration of digital technology and medical treatment. More intelligent and precise surgery solutions will further promote orthopedics.
As a leading enterprise of orthopedic robots, TINAVI will stick to the concept of 'industry, education, research and medical treatment' with pioneers in orthopedics and constantly improve its innovative products in the near future. TINAVI will also promote and upgrade the intelligent medical industry in China and thus contribute to Healthy China Strategy.
About TINAVI
TINAVI has been focusing on the field of orthopedics for more than ten years. With the spirit of perseverance and original research , it has integrated innovation into each process from design, technical research to manufacturing and is committed to providing more possibilities for the development of precise and intelligent orthopedics.
As a pioneer of medical robots in China, TINAVI has obtained more than 100 patents, 20 more national and provincial major projects and is the supporting organization of National & Local Joint Engineering Research Center for Medical Robots. TINAVI has its own postdoctoral scientific research workstation, and is a member of National Robotics Standardization General Working Group of China, a deputy-director level member company of the Medical Robot Branch of the Chinese Society of Biomedical Engineering, deputy-director level member company of the Beijing Intelligent Robot Industry Alliance, and director level member company of the Zhongguancun Medical Device Industry Alliance. Focusing on orthopedics for more than ten years, TINAVI was finally listed on the Science and Technology Innovation Board of the Shanghai Stock Exchange in July 2020 and became the first listed medical robot enterprise in China.