Xuzhou Renci Hospital completed 9 TiRobot-assisted operations within 10 days!

2020 - 05 - 22 15 : 08
Precision, artificial intelligence and rapid recovery are still what orthopedics and even the medical industry are pursuing for. The application of medical robots in orthopedic surgeries has made precise, personalized and minimally invasive surgery come true.
On May 15, a seminar of TiRobot® was held in Xuzhou Renci Hospital where experts discussed the application of TiRobot in spine and trauma surgeries and the problems they met while using it. It was a good way for TINAVI to know about clinical needs from doctors and also pushed TINAVI to further research on TiRobot to make it more practical and bring more benefits to orthopedic patients.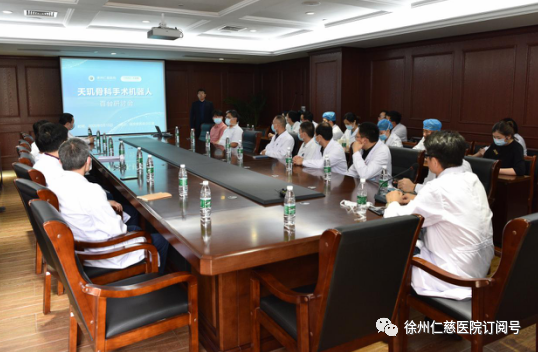 Zhang Guanlin, clinical engineer of TINAVI, vice president of business and director of orthopedic Department of Renci Hospital, and other directors, key doctors and head nurses also attended the seminar.
1. Achievements: 131 robot-assisted operations were completed within 5 months
At the end of November 2019, Xuzhou Renci Hospital introduced the second TiRobot in Jiangsu Province and completed 131 robot-assisted surgeries within 5 months. There were 50 cases of vertebroplasty for thoracolumbar fracture, 35 cases of percutaneous screw fixation, 21 cases of compression screw fixation for femoral neck fracture as well as screw fixation for calcaneal fracture, decompression bone grafting for femoral head necrosis, compression screw fixation for tibial plateau fracture, screw fixation for calcaneal talus fracture and bone tumor biopsy,etc.. With the powerful optical tracking system and stable robotic arm, TiRobot helps surgeons carry out highly precise and less risky surgeries.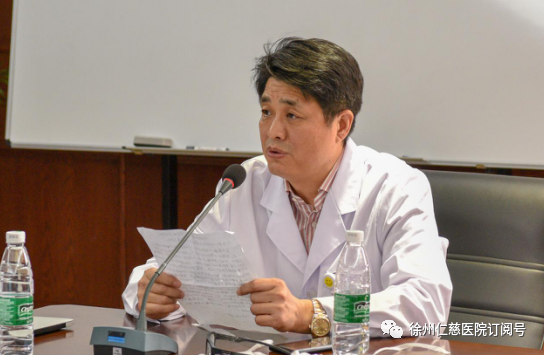 Dean Zhang said, 'The introduction of TiRobot indicates that we have already stepped into the field of intelligent orthopedics. An intelligent Renci Hospital will finally show up with the upcoming intelligent imaging diagnosis and quantum imaging and the mixed reality under investigation. Dean Zhang introduced that from November 29, 2019 to May 9, 2020, there had been 131 cases of TiRobot-assisted surgeries in Renci Hospital, which was outstanding on record. He said, 'We will pull together and bring benefits to more orthopedic patients.'
2. Discussion: Two directors from the department of orthopedics shared the application of robots in orthopedic surgery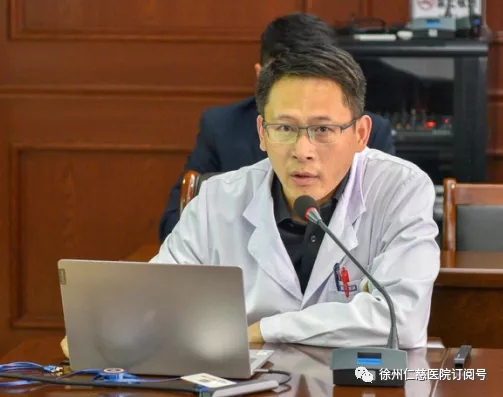 Shang Jun, director of Spine Department shared the application of TiRobot in spine surgeries. He firstly compared TiRobot with another medical robot called 'Da Vinci' and explained their differences. Da Vinci focuses on soft tissues and is good at stitching and dissection, but the deep tissues can not be shown via Da Vinci. TiRobot, however, focuses on hard tissues. It is the only medical robot in the world fully covered surgeries on the fracture of spine, pelvis and limbs and bone tumor and joint navigation.
Director Shang took several typical cases as examples to share the amazing application of TiRobot in orthopedic surgery from six aspects: preoperative preparation, image acquisition, intraoperative planning, robot motion positioning, guide pin and screw implantation.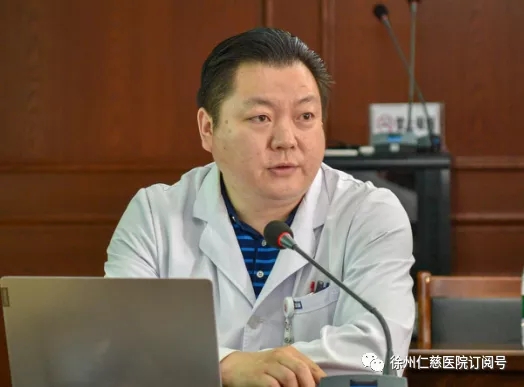 Director Ren took some cases from Orthopedic trauma, hand surgery and ankle surgery as examples to share the precise assistance of TiRobot in the surgery. Head Nurse Zhang shared the aid of TiRobot in nursing. Besides, a clinical engineer from TINAVI shared some problems raised by other hospitals while using TiRobot and he also collected suggestions from our doctors.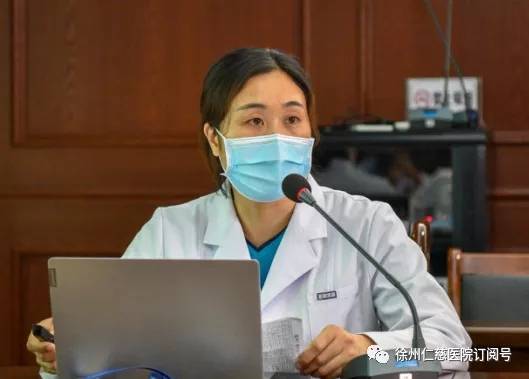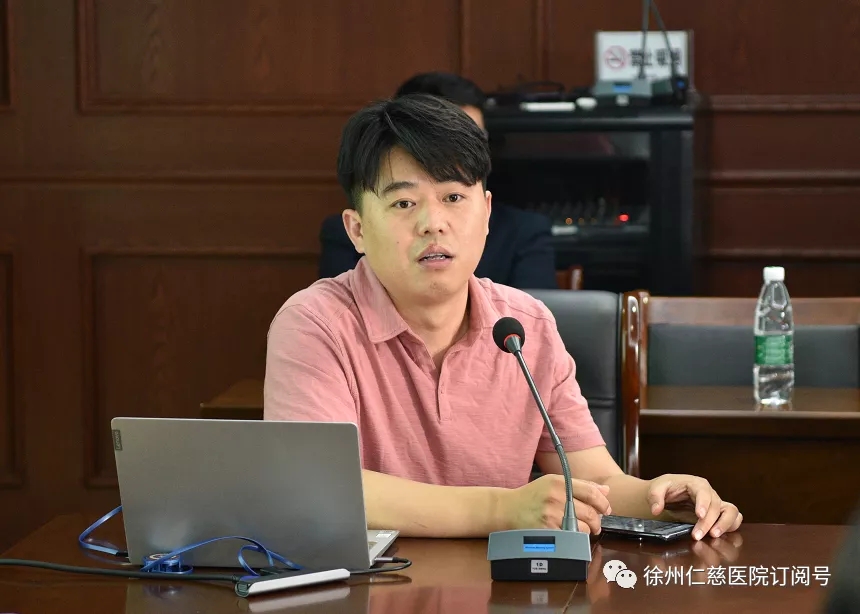 Source: Xuzhou Renci Hospital