TiRobot® helped a 91-year-old with femoral neck fracture

2020 - 11 - 23 14 : 59
今年In September 2020, assisted by TiRobot®, Director Yang Shengping from Shunde Heping Surgery Hospital successfully completed a minimally invasive percutaneous closed reduction screw fixation for a 91-year-old woman with right femoral neck fracture. It was really risky for her to carry out a surgery at such an old age with hypertension. Fortunately, the surgery was successful assisted by TiRobot. Since the cut was small and there was not much blood loss in surgery, the patient was able to be up after rehabilitation training. At present, she recovered and was discharged.
TiRobot helps a patient of 91 years old
In September, Ms. Chen, 91 years old, fell down accidentally at home and landed on her right hip. She then got severe pain and could not move. For further treatment, she was sent to Shunde Heping Surgery Hospital and was diagnosed as right femoral neck fracture. Director Yang decided to perform percutaneous closed reduction screw fixation on her fractured right femoral neck.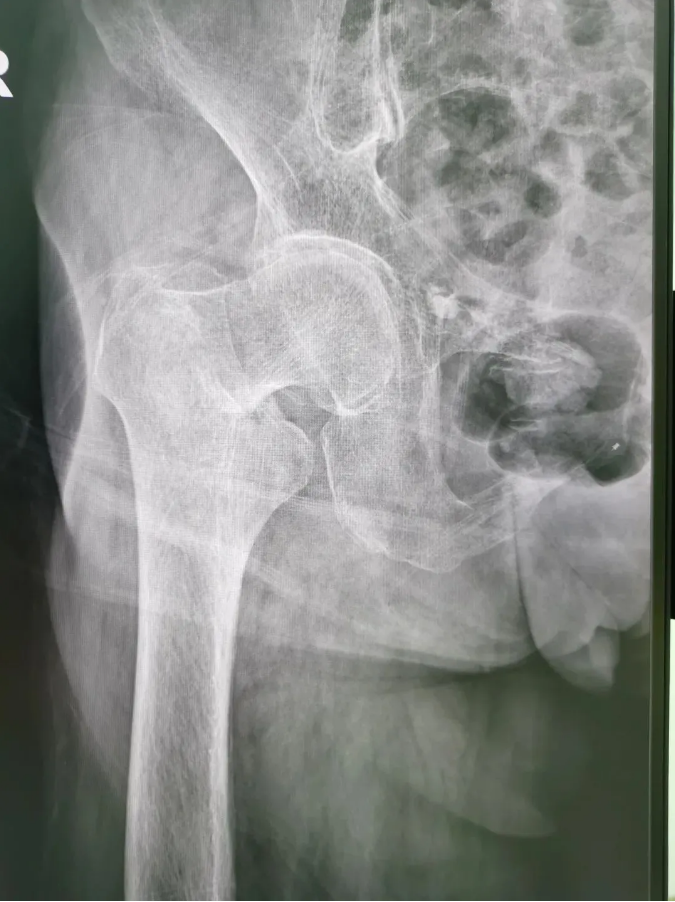 Preoperative X-ray Film
Since Ms. Chen was 91 years old with high blood pressure and coronary heart disease, it was risky to operate in traditional way. After discussion with the medical team, TiRobot was invited to complete a minimally invasive surgery.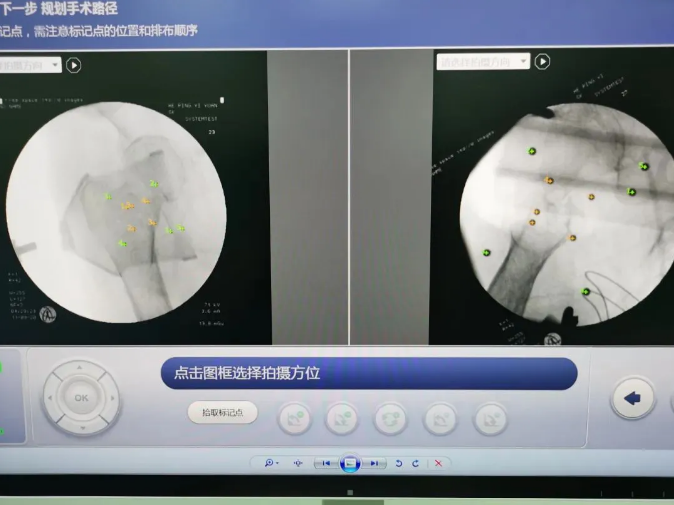 Trajectory Planning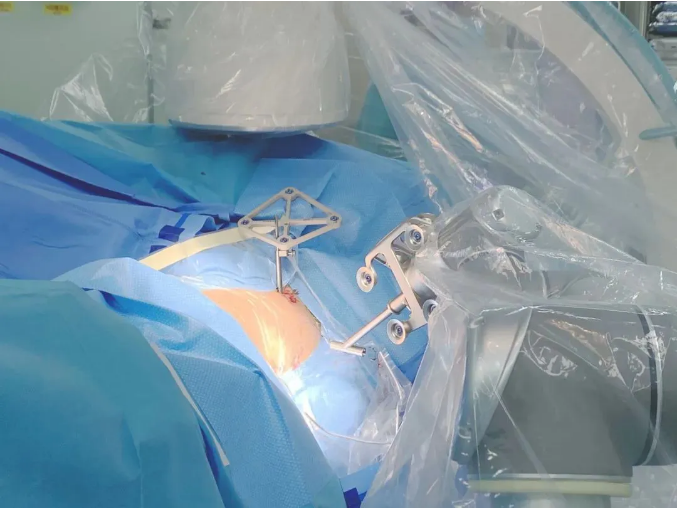 TiRobot is implanting the screw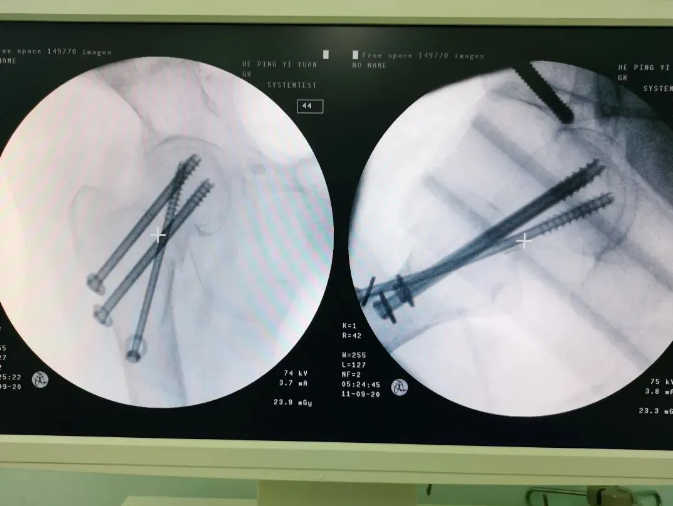 After implanting
TiRobot can assist surgeons in providing safer, proficient and high quality medical service to protect the health of patients and improve the quality of their life. Since the cut was small and there was not much blood loss in surgery, the patient was able to be up after rehabilitation training. At present,she has recovered and discharged.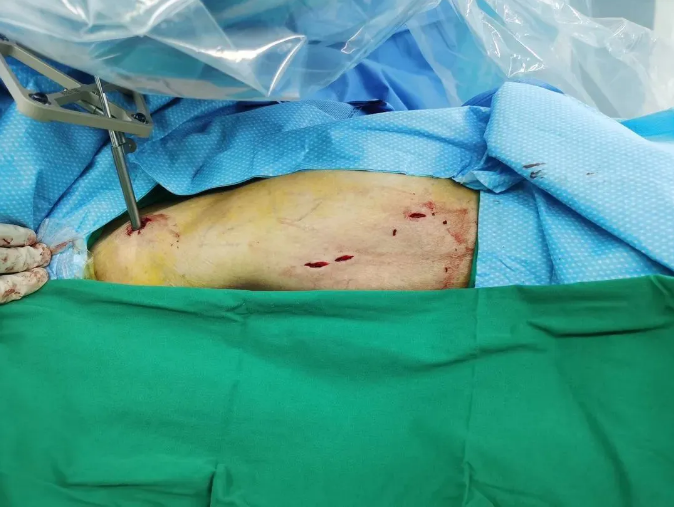 The cut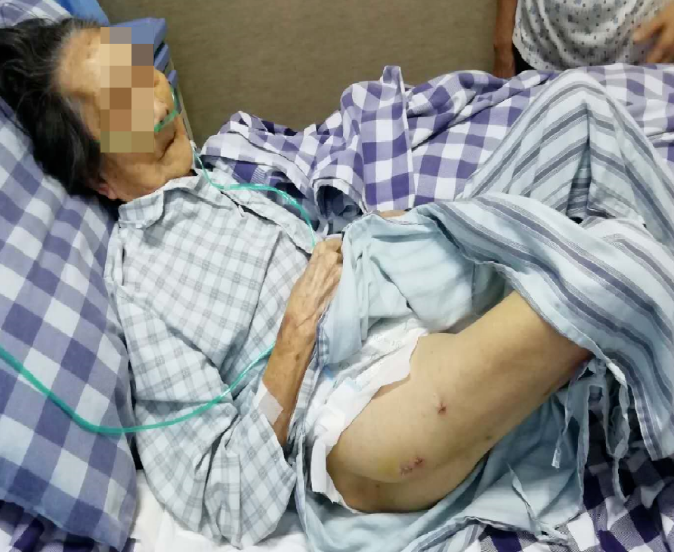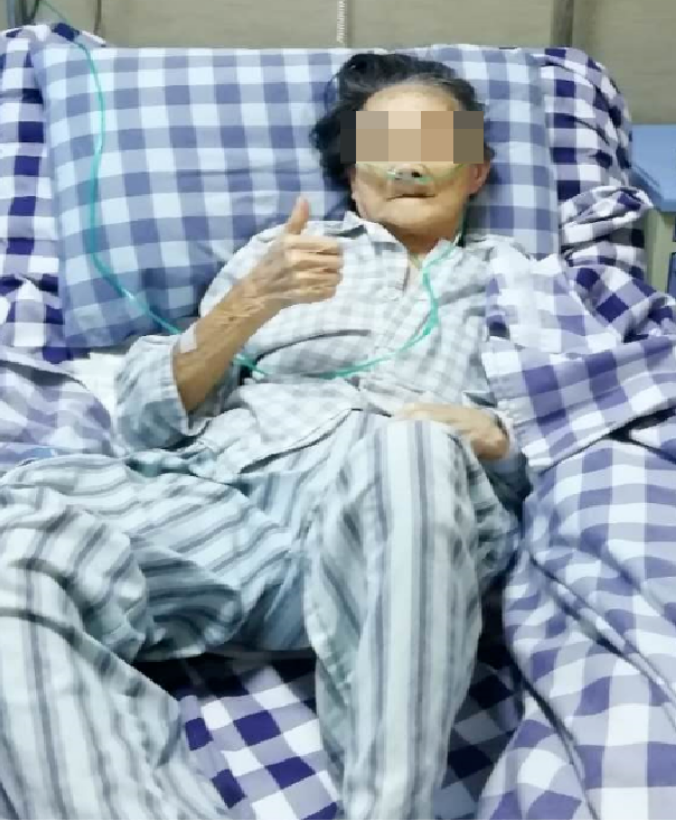 The first day after surgery
TiRobot is a powerful partner for doctors and savior for the elderly.
The introduction of TiRobot has marked the improvement of orthopedics of Shunde Heping Surgical Hospital in terms of intelligence, precision and minimal invasion. TiRobot can perform efficient and precise surgeries and reduce the risk of misoperation in manual work. Since TiRobot is precise and the cut is small, the operation length can be shortened greatly and the safety can also be guaranteed. It is particularly helpful in risky and difficult surgeries for elderly patients.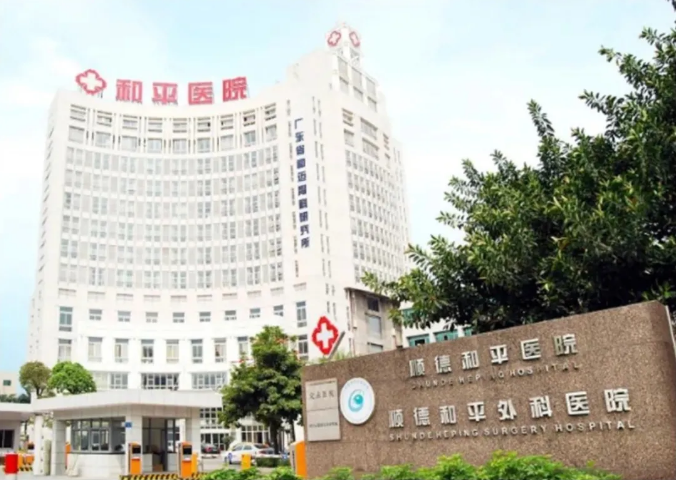 The elderly with weakened bones easily get fractured after falls because their bones are like crispy biscuits. Many elderly people pass away because of various reasons after fracture caused by accidental falls. They even have no chance to fracture again, so it is also called the last fracture of life. Common fractures include femoral neck fracture and intertrochanteric fracture. It is really risky and difficult to carry out surgery for elderly patients with fractures. TiRobot can solve this problem and help them recover quickly.
TiRobot® can help surgeons precisely position surgical instruments and implants in surgery on spine and trauma with its robotic arm. The system is compatible to 2D and 3D modes. With the aid of an orthopedic guide and the unique intelligent algorithm for calculating screw trajectory, the robotic arm can precisely move to the planned position and provide surgeons with accurate and stable trajectory. Surgeons can precisely design and place the implant according to surgical plan. TiRobot finds a new way to make regular surgeries intelligent and apply minimal and precise invasion into complex surgeries, which shows prominent advantages in clinical applications. A bright future of intelligent orthopedics is coming.