2021 Worldwide Robotics Conference - Medical Robots Innovation & Development Forum Successfully

2021 - 09 - 30 16 : 13
Medical robots are profoundly changing the way and experience of treatment and have become a significant symbol of scientific innovation of this era. On September 11, in order to discuss hot topics and promote the sustainable development and innovation of medical robots, Medical Robots Innovation and Development Forum of International Robotics Conference was successfully held in Beijing. Many experts attended the opening ceremony, including Xin Guobin, Vice Minister of Ministry of Industry and Information Technology (MIIT), Yin Yong, member of the Standing Committee of Beijing Municipal Committee and Vice Mayor of Beijing Municipal Government, Tian Wei, academician of Chinese Academy of Engineering.
Vice Minister Xin Guobin made a wonderful concluding speech. First, he extended his warm congratulations upon the opening of the Forum and expressed thanks for people from all walks who had been caring and supporting the development of medical equipment and medical robot industry for a long time. Xin declared in his speech that MIIT would strengthen core technology and lay solid foundation for industrial development and innovating the collaboration mechanism. Working together with manufacturers, medical institutions, industry organizations and other industry colleagues, MIIT would strive for innovation and support the development of medical devices to achieve the second Centenary Goal.
The same day, many leaders of Beijing Government, MIIT, National Health Commission, China Association of Medical Equipment and Beijing Economic and Technological Development Zone attended the forum, including Yan Yong, Wang Weiming, Jiang Hong, etc..
Many experts in the fields of medicine, engineering, industry as well as management came to the forum and discussed the cutting-edge technology and achievement transformation of medical robots in depth. People from all walks pull together to support and explore in the field of medical robots which will lead to great achievement and bright future.
In the future, a mature platform integrated with 'government, industry, education, research and medical investment' will jointly promote the development of medical robot industry.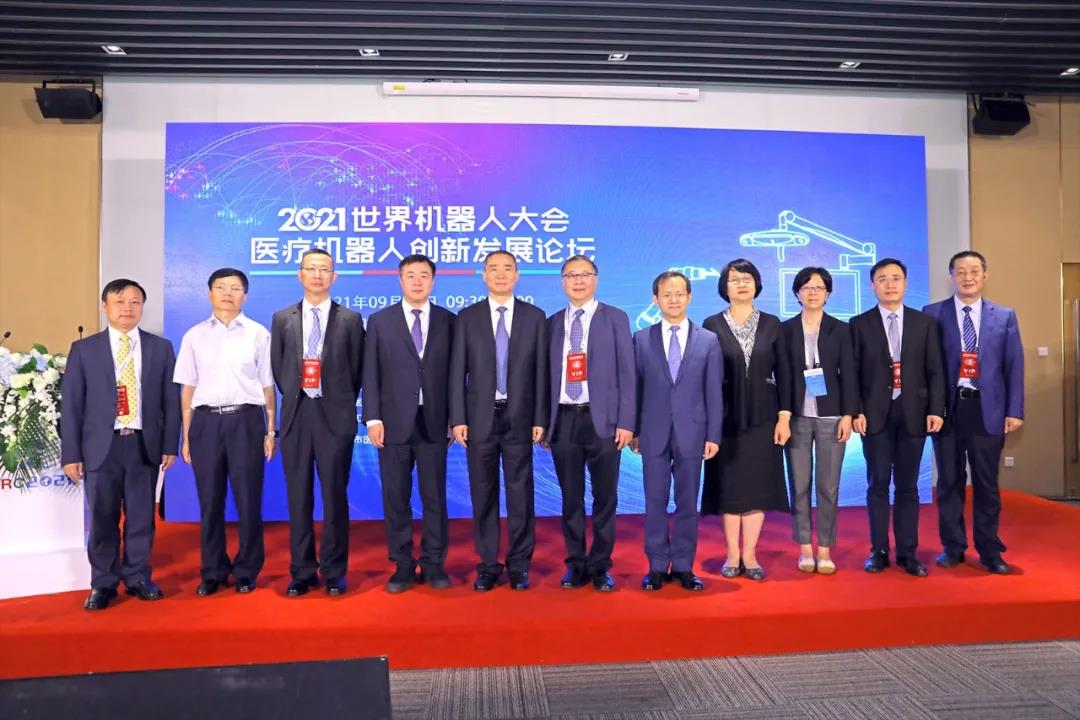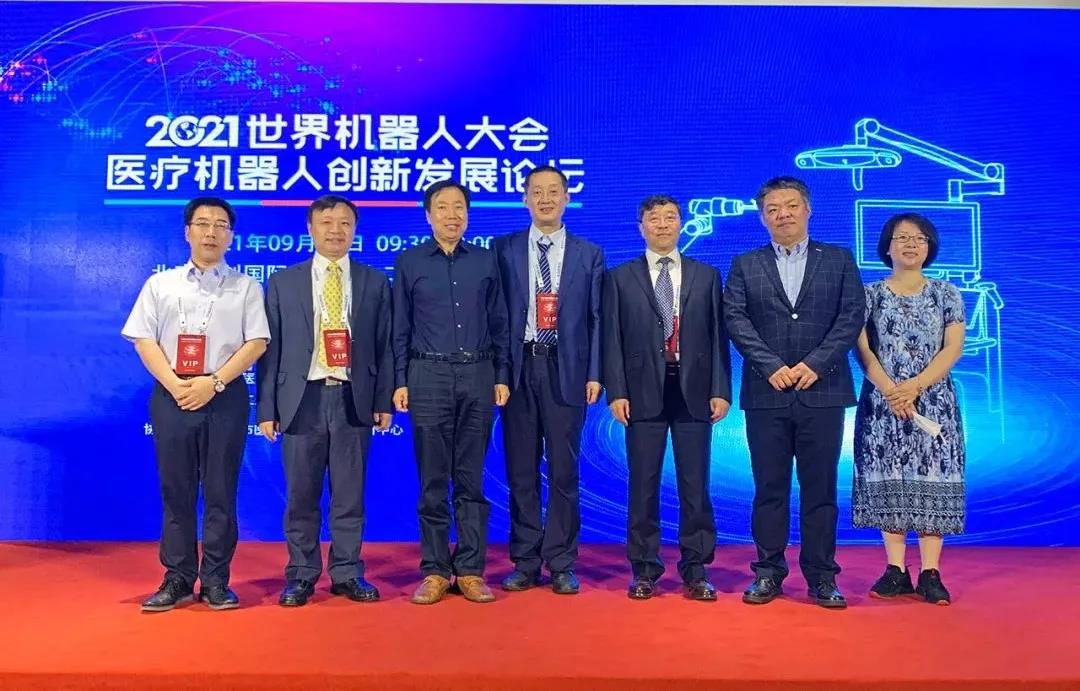 ▲